The regulations
The regulations are updated annually, allowing for changes in health insurance and social legislation. Read the regulations carefully to find the options for reimbursement.​​​​​​​
Main changes​​​​​​​
Starting this year, it is possible to apply for:
A tummy tuck

Volunteer-care agent

Alternative medicine
It is no longer possible to apply for:
Domestic help

ADHD

Stutter therapy
​​​​​​​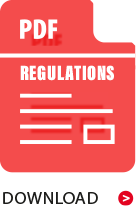 ​​​​​​​
This is how you submit an application
Do the PRE-SCAN and see if your application applies to the fund
Will the application be eligible? Then download the APPLICATION FORM and fill it in completely
Make sure you enlose the original invoice / proof of payment
Send the application form by post to the secretariat within 5 months of the end of the calendar year in question
Contact us
Have you got questions about the Dow Voorzieningsfonds? Fill in the contact form below so that we can contact you as soon as possible to answer your question.